| | |
| --- | --- |
| Spence all dressed up ready for wedding. | Adrienne walking down the aisle. |

Adrienne and Spencer saying vows. Both were a bit out of it........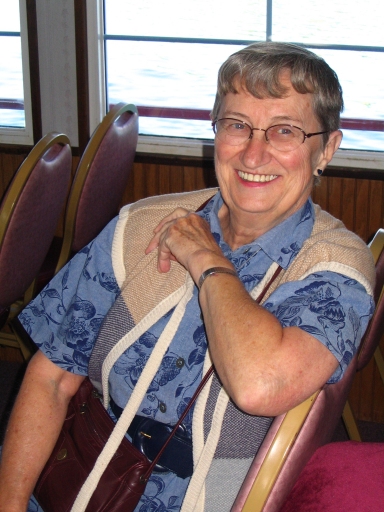 Spence's mom was all smiles about the wedding.

Ruth (Spence's mom), Darlene (Adrienne's boss at Sweet Darlene's), Darlene's friend Jim,
Feather's mom, Feather looking out window, and minister.


Toasting and many smiles---


Cake, flowers, champagne, cider
perfect small wedding for Adrienne and Spencer Frasher.

Wedding cake cutting without a hitch - and no one got messy!!!!


Cruise riverboat was a nice compliment to the wedding.

Spence enjoys the views.
Web Site Designed and Marketed by



to the customer's specifications and desires
Copyright © 2007, Columbine-Rosebud Enterprises, All Rights Reserved